E.I.F.S INSTALLATION AND REPAIR
EIFS Repair and Installation is a service CMB Jersey City Stucco & EIFS can provide, which helps increase cost-effectiveness of your property.
Acrylic Stucco Installation Or Repair
CMB Jersey City Stucco & EIFS has been a trusted EIFS installer and repairer since 1985 and the top choice of Corporate Accounts, Homeowners, Reputable Builders, Contractors, Architects, and Designers. In addition to providing unparalleled expertise and attention to detail, we understand the unique needs of commercial clients, who need to maintain building accessibility and safety during projects.
There are a number of reasons to choose Exterior Insulation Finish System (EIFS) for your property's exterior. EIFS features a lightweight design that offers continuous insulation that minimizes air filtration through the walls of the home. This lowers both the amount of heat that is lost through the walls and your utility bill! The stucco EIFS can help keep the heat trapped in your home.
Another advantage of EIFS is the large degree of stylistic freedom that it offers. If you have a specific style in mind for your home, EIFS is available in a large number of colors and styles.
Some people have heard negative things about EIFS due to past concerns. While these concerns may have been valid in years past, the quality standards of EIFS stucco systems have drastically improved, and are now considered the best performing exterior product in regards to its thermal and moisture control. Give us a call to learn more about the EIFS stucco products we offer.

Impacts can create dents and cracks, and as with any coating once the outer layer is penetrated there's a risk of water ingress and all the problems that go with that.  While EIFS is relatively easy to install, repairing it is a matter for the experts owing to the relative complexity of the different layers involved and the expertise required to understand exactly what kind of EIFS is in use and how to repair it. Professionals who can truly repair EIFS are relatively few and far between owing to the understanding required of the multiple lamina involved in different applications. Fortunately for you you've just found our company, and EIFS is what we do.
How is Synthetic Stucco Installed?
EIFS is a blanket term for a number of laminate (layer) approaches that have become more sophisticated over the years.  EIFS is very effective against water but once the outer layer is penetrated by impacts or weathering then there is a risk of water ingress causing longer term problems. We can identify cracks and impact damage and professionally strip back the layers that are affected without going back to the wall itself (not a recommended idea) so as to create a patch that extends beyond the damaged area and melds with the existing and undamaged EIFS.
Why Do You Want EIFS Installed On Your Building?
There are many different reasons to use EIFS on your structure but it can help us to know specifically "why" you want this type of cladding on your structure.  It helps us determine the proper materials for your particular project.
Do you need an exterior cladding solution that is flexible?

Do you want the ability to add custom texturing or coloring?

Do you want an exterior cladding solution that provides excellent insulation?

Do you need a cladding system that can adapt to complex curves or architectural design?
CMB JERSEY CITY STUCCO & EIFS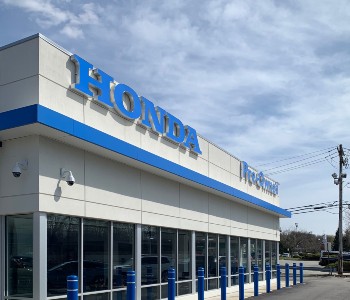 Whatever your construction needs, CMB Jersey City Stucco & EIFS has you covered. Give us a call at (551) 244-6650
We are a team of professionals with 35 years of stucco & EIFS experience. Our employees are well-versed in stucco techniques, styles, and colors.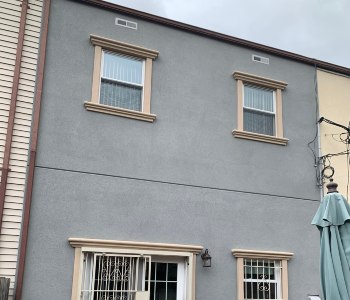 STUCCO & CONSTRUCTION SERVICES IN JERSEY CITY